Supporting St. Francis
Raising Funds For Academics, Athletics And More
Our Home-School Association (HSA) plays a key role in organizing a variety of "fun"draisers to support our academic and athletic programs, including field trips and other events.
The HSA builds a strong relationship between parents, teachers, and students in order to create a more involved, engaged school community. By hosting school community events, organizing volunteers, and planning teacher appreciation events, they help create the close-knit and supportive environment we all love here at St. Francis.
What is the HSA?
The St. Francis HSA is a formal body, staffed by St. Francis parents, which supports the school and the students. HSA dues are $15 per child this year (which is the normal, pre-COVID amount), but we have capped it at $30 per family. So if you have more than 2 children at the school, you will only pay a maximum of $30. Dues reminders will be sent out soon, and you can send your payment in an envelope with your child to school. Cash or check is accepted.
Why is it important?
The HSA organizes several major fundraisers throughout the school year that support the academic and athletic programs at St. Francis, as well as providing funding for field trips and other student events. The overwhelming support of our parents and the St. Francis community has been integral to the success of the HSA and the school.
How can I communicate with the HSA?
Our general email is hsa@sfdscs.org. Our current officers and their contact information is listed below:
You can also join our Facebook page SFdS HSA Penguin Pride. For the security of our students, it's a closed group. So simply request to join, and once we verify you have a student at the school, we'll add you.
We will hold three open meetings during the school year.  We invite you to join us to hear about what the HSA is doing and give us your valuable feedback.  The meeting schedule is listed below:
October 5, 2021, at 6:30pm – Parish Hall

January 11, 2022, at 6:30pm – Parish Hall

March 22, 2022, at 6:30pm – Parish Hall
Our HSA Members for the 2021-2022 School Year:
Jill Stevenson, President – hsapresident@sfdscs.org
Susan Goebel-Nolan, Vice President – hsavp@sfdscs.org
Laura Perry, Treasurer – hsatreasurer@sfdscs.org
Kelly Hitty, Secretary – hsasecretary@sfdscs.org
Jill Graves, Volunteer Coordinator- volunteerco@sfdscs.org
Ready for our Events? Scroll down and take a look!
********************************************************
Designer Bag Bingo
What: Game night fundraiser
When: October 14, 2021, Time: Doors open at 5:15 PM
Details: Join us for a fun evening of Purse Bingo
Click Here for Purse Bingo Flyer
This popular fundraiser helps St. Francis raise money for facility updates, desks, chairs, field trips and more! Guests have the option to buy beverages and snacks while attending this event.
The winner of every bingo round wins one of the 20 high-end bags as a prize. We also have raffle tickets for other items and separate tickets for a 50/50 bingo for sale.
******************************************************
Santa's Social with Penguin Run – 5k and Kids Dash
What: Charity run/Pancake Breakfast
When: December 4, 2021, 9am-1pm
Details: Join us for our annual charity run and social event supporting the school. Enjoy an all-you-can-eat pancake breakfast after the run ($10 for adults and $5 for children ages 3-12), and then peruse the vendor tables for Christmas gifts.  There will be a special children's shopping area where children can purchase low-cost gifts for parents, which will be gift-wrapped for free.   We will also have a 50/50 raffle, cookie baking contest, photos with Santa, and mimosas for purchase for the adults. This is a great event for the whole family. Our very popular holiday wreaths will also be available for purchase.
******************************************************
2022 Bull & Oyster Roast/Auction
When: March 19, 2022
Time: 6:30-11:59pm
Details: Two of our biggest fundraisers are combining for an adults-only evening of great food and fun. Auction items will include beautiful art projects made by your own SFdS students, specialty baskets, and more!  Proceeds will benefit future HSA programs and sports.
******************************************************
 Sweet Frog Fundraiser
When: March 14, 2022
Details: Fundraiser in partnership with Sweetfrog.  Sweetfrog donates a portion of the proceeds for all sales made to people who present the St. Francis flyer when purchasing treats. Flyers will be sent home with your students.
******************************************************
2022 Inaugural St. Francis de Sales Alumni Golf Tournament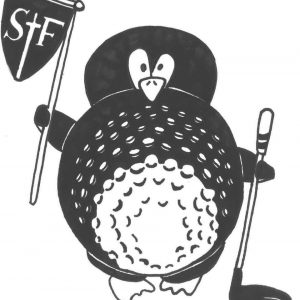 Date: Saturday, April 30, 2022
Time: 8:00 AM for registration, 9:30 AM Shotgun Start
Where: Nutter's Crossing Golf Course
Join us for our Annual St. Francis de Sales Alumni Golf Tournament.  This tournament brings together alumni, current St. Francis families, faculty, parishioners, family, and friends for a fun-filled afternoon in support of the school.  Sponsorships are available!  Please contact Tournament Co-Chair Danny Nolan, dnolan1228@gmail.com, if you are interested.
We are only allowed to have 25 teams, so this is 1st come, 1st serve!
********************************************************
Alumni Big Ball Tournament –
When: June 4, 2022
Time: TBD
Join us for an SFdS Big Ball tournament with food and drinks to bring together past students & alumni.
*******************************************************
Ways To Support SFdS
In addition to our major fundraising events, we also offer these ways to support St. Francis all year long:
Target (SFDS ID #17886)

Giant Card A-Plus Bonus Bucks designated for SFDSCS 

BoxTops

for Education
Use the app to simply scan your receipts after you go to the grocery store.  The app automatically identifies eligible purchases and adds them to the school's account.  The school then receives a check twice a year with the earnings we've helped raise. Friends/family can participate.
Get tuition credits and volunteer hours by purchasing gift cards for restaurants, grocery stores, and many other items.  You can purchase gift cards for places you're already going to be spending money (like Land's End for uniforms!).  The school then earns money for each purchase made.  You can purchase SCRIP as outlined below:
Send in a completed

SCRIP form

along with a check in an envelope to the school office.  We will send the cards home with your child.

Purchase from the church business office in person.

Use the

Raise Right app

.
Volunteer
Every family is required to volunteer at least 30 hours each year.  Volunteer opportunities are available at all HSA fundraising events.  Sign up HERE to volunteer today.  
While we encourage everyone to get involved, we also recognize that for some families, meeting the required volunteer hours can be a struggle.  If you are unable to meet the requirement, you may apply for the sunshine fund, which is a pool of hours donated by other SFdS families for those in need.  Information about the sunshine fun, including applications and forms to donate hours, can be found below: