Supporting St. Francis
Raising Funds For Academics, Athletics And More
Our Home-School Association (HSA) plays a key role in organizing a variety of "fun"draisers to support our academic and athletic programs, including field trips and other events.
The HSA builds a strong relationship between parents, teachers and students in order to create a more involved, engaged school community. By hosting school community events, organizing volunteers and planning teachers appreciation events, they help create the close-knit and supportive environment we all love here at St. Francis.
Want to support St. Francis? Here are our major fundraisers:
Penguin Run – 5K and Kids Dash
Address : 500 Camden Ave., Salisbury, MD 21801
Date : Saturday, May 11th, 2019.
Click the button below for more information and to register:
Santa's Social And Workshop
Get in the holiday spirit and join Santa as he flies in from the North Pole to join us at the Parish Center for our Annual St. Francis de Sales Santa Social and Pancake Breakfast.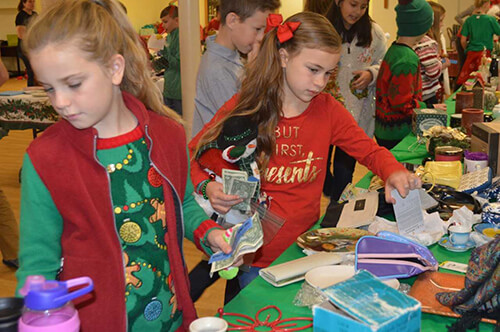 Join us for:
All-you-can-eat-pancake breakfast
Free crafts for the kids
A kid's shopping table with gifts for minimal fees
Free gift wrapping for kids' purchases
Vendors
"Big" kids get to shop too
Visits with Santa (pictures included!)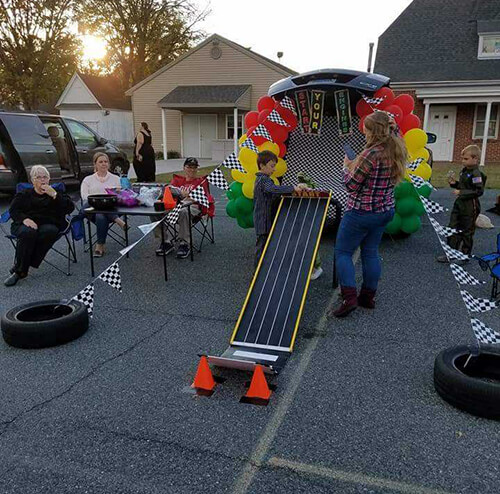 Trunk or Treat
Come join us as parents and teachers decorate the back of their cars for Halloween, load up on candy and fill the school parking lot so area kids and SFdS students can "trick or treat" from car to car. The kids don their best costume and make the rounds, collecting plenty of candy to take home!
While the kids are filling their pumpkins with candy, the adults get a chance to socialize with other SFdS parents and the public.
Designer Bag Bingo
This popular fundraiser helps St. Francis raise money for facility updates, desks, chairs, field trips and more! Guests have the option to buy beverages and snacks while attending this event.
The winner of every bingo round wins one of the 20 high-end bags as a prize. We also have raffle tickets for other items and separate tickets for a 50/50 bingo for sale.
Family Game Night
During this event, we bring all the school families together to play games. We have pizza, soft drinks, beer, wine and desserts for sale. To keep the fun going, there will also be a 50/50 raffle, school auction ticket raffle and more! This year we're introducing our Wall of Giving, the newest fundraiser that includes prizes for many of our participants!