Supporting St. Francis
Raising Funds For Academics, Athletics And More
Our Home-School Association (HSA) plays a key role in organizing a variety of "fun"draisers to support our academic and athletic programs, including field trips and other events.
The HSA builds a strong relationship between parents, teachers, and students in order to create a more involved, engaged school community. By hosting school community events, organizing volunteers, and planning teacher appreciation events, they help create the close-knit and supportive environment we all love here at St. Francis.
Want to support St. Francis? Here are our major fundraisers:
2021 Inaugural St. Francis de Sales Alumni Golf Tournament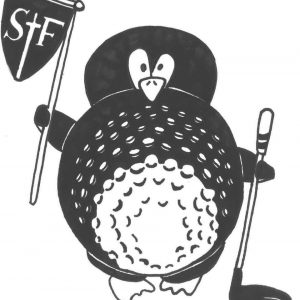 The Home-School Association is excited to officially kick off our Inaugural St. Francis de Sales Alumni Golf Tournament.  This Tournament will bring together alumni, current St. Francis families, faculty, parishioners, family, and friends for a fun-filled afternoon in support of the school.
Date: Saturday, April 17, 2021
Time: 8:00 AM for registration, 9:30 AM Shotgun Start
Where: Nutters Crossing (30287 Southampton Bridge Rd, Salisbury, MD 21804)
To sign up, please visit:
https://visitstfrancis.org/ws/opportunities/InauguralStFrancisdeSalesAlumniGolfTournament
We are only allowed to have 25 teams, so this is 1st come, 1st serve!
*******************************************************
2021 Drive Through Bull & Shrimp Roast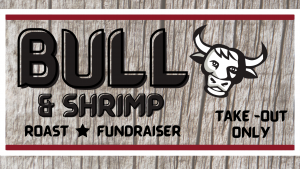 Join Us! Friday, February 5th for the 1st time ever Drive Through Bull & Shrimp Roast! Stay right in your car and we will bring dinner to you! Preorder only with payment by February 2nd! Click here for the order form and turn the form to the front office with your payment. Please make checks out to SFdS HSA.
******************************************************
Designer Bag Bingo ~ TBD
This popular fundraiser helps St. Francis raise money for facility updates, desks, chairs, field trips and more! Guests have the option to buy beverages and snacks while attending this event.
The winner of every bingo round wins one of the 20 high-end bags as a prize. We also have raffle tickets for other items and separate tickets for a 50/50 bingo for sale.
******************************************************
Family Game Night ~TBD
During this event, we bring all the school families together to play games. We have pizza, soft drinks, beer, wine and desserts for sale. To keep the fun going, there will also be a 50/50 raffle, school auction ticket raffle and more! This year we're introducing our Wall of Giving, the newest fundraiser that includes prizes for many of our participants!
Penguin Run – 5K and Kids Dash ~ 2021
Address : 500 Camden Ave., Salisbury, MD 21801
Date : TBD
******************************************************
Santa's Social And Workshop
Get in the holiday spirit and join Santa as he flies in from the North Pole to join us at the Parish Center for our Annual St. Francis de Sales Santa Social and Breakfast. We hope to have this event in December 2021!
Join us for:
All-you-can-eat Pancake breakfast ($7 for adults and $5 for children [ages 3-12])
$1 crafts for the children
A children's shopping area with gifts for $1
Free gift wrapping for children's purchases
Vendors
50/50 Stuff Your Stocking Raffle
Holiday Cookie Baking Contest
Visits with Santa (take a selfie with Santa)
If you would like to support the Santa Social we are looking for donations of
-trinkets or other small items that our youngest shoppers can buy in the children's shopping are
 -gift wrapping supplies (paper, bows, ribbons, tape, gift bags, tissue paper)
******************************************************