Lands' End: your school uniform source.
Online
Go to www.landsend.com/school and create or sign in to your account. Please include your student and school information in My Account (or find your School using the Preferred School Number Search: 900185752). Start shopping with your personalized product checklist. Please note that starting in the school year 2020-2021, all students MUST be in the new school uniform.
Shop now via the direct link: Click Here
Phone
Call 1-800-469-2222 and reference your student's Preferred School Number 900185752, grade level, and gender. Our team of consultants are available 24/7 for assistance.
SFdS Uniform Credit Voucher
Click here to download the SFdS uniform credit voucher.
View The Uniforms
Choose from the options below to learn about the required uniforms for each grade and season.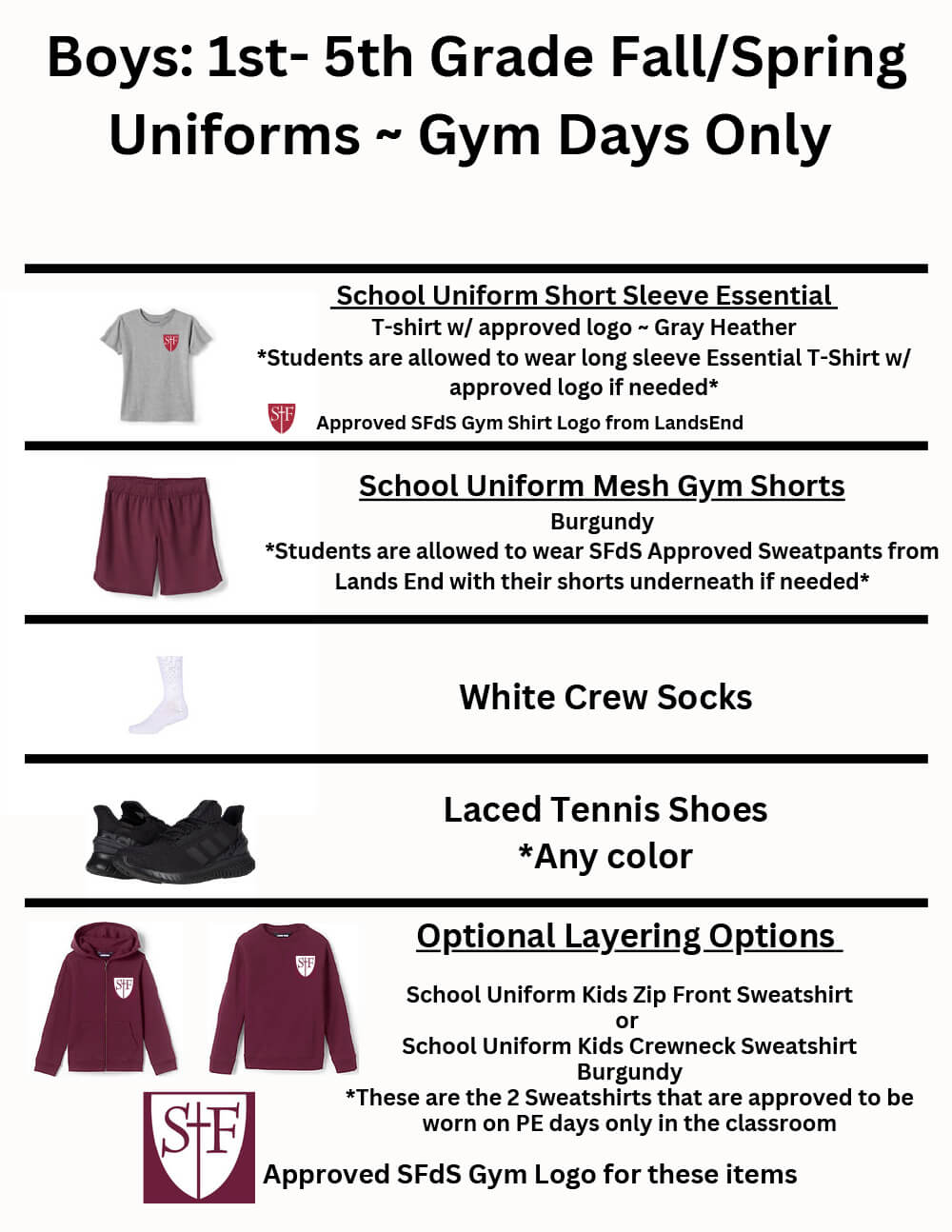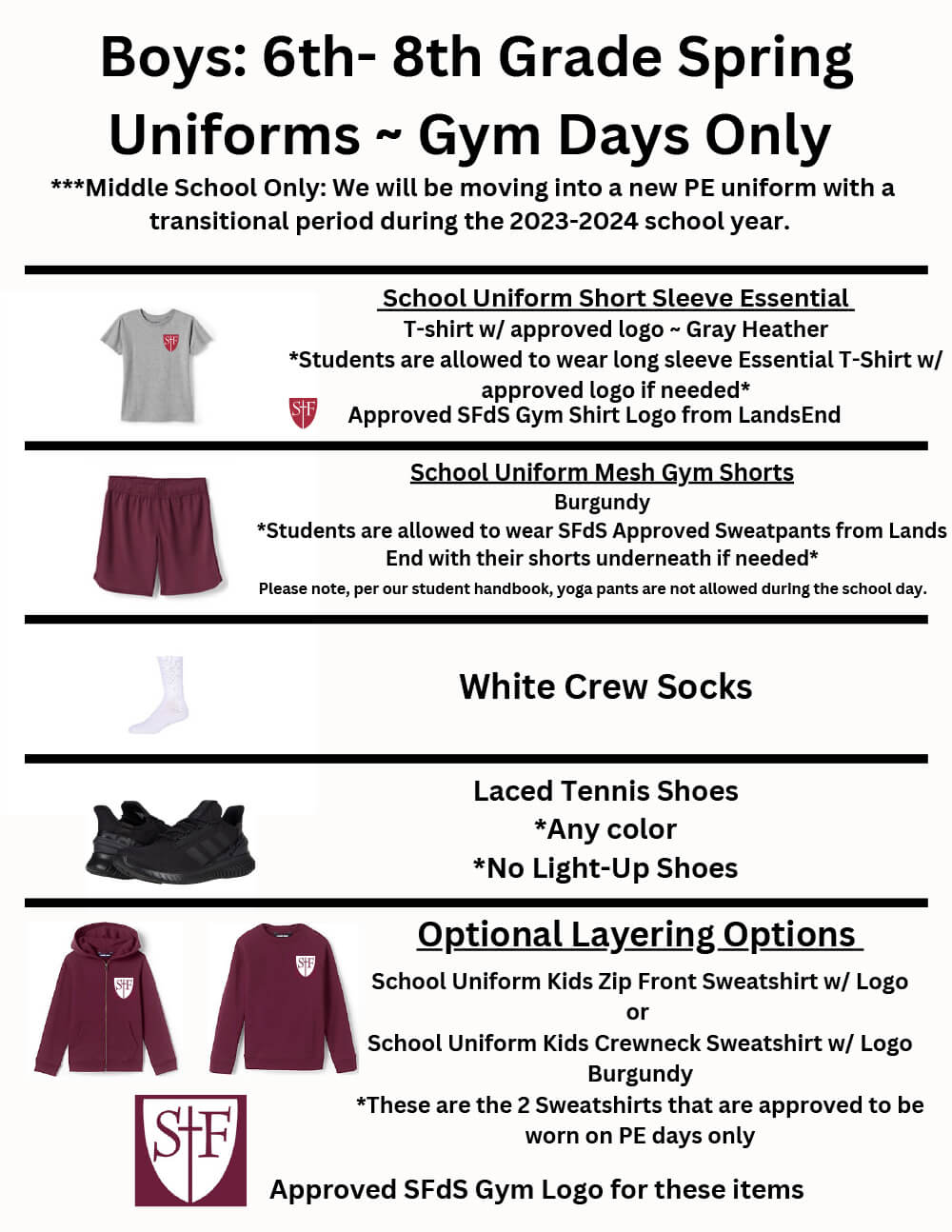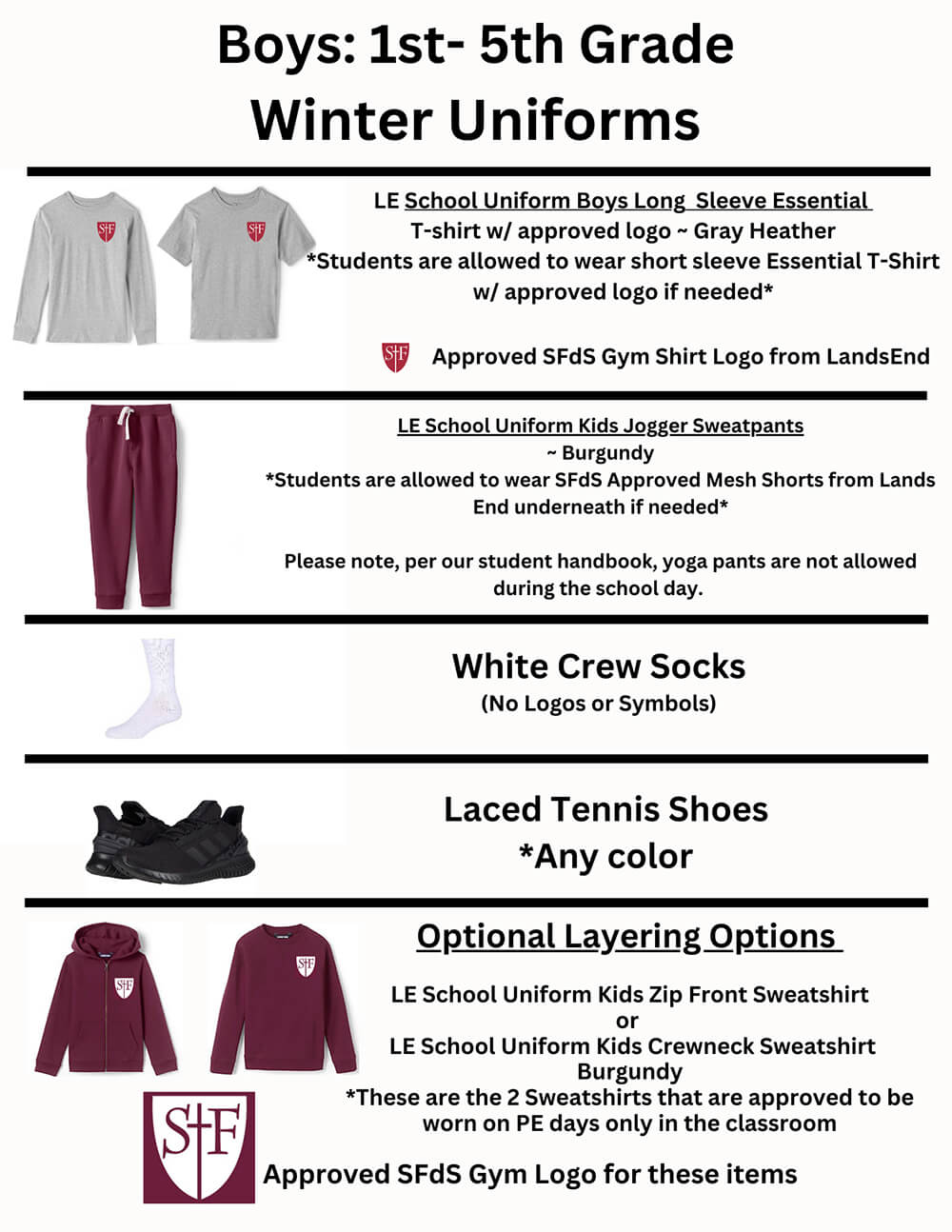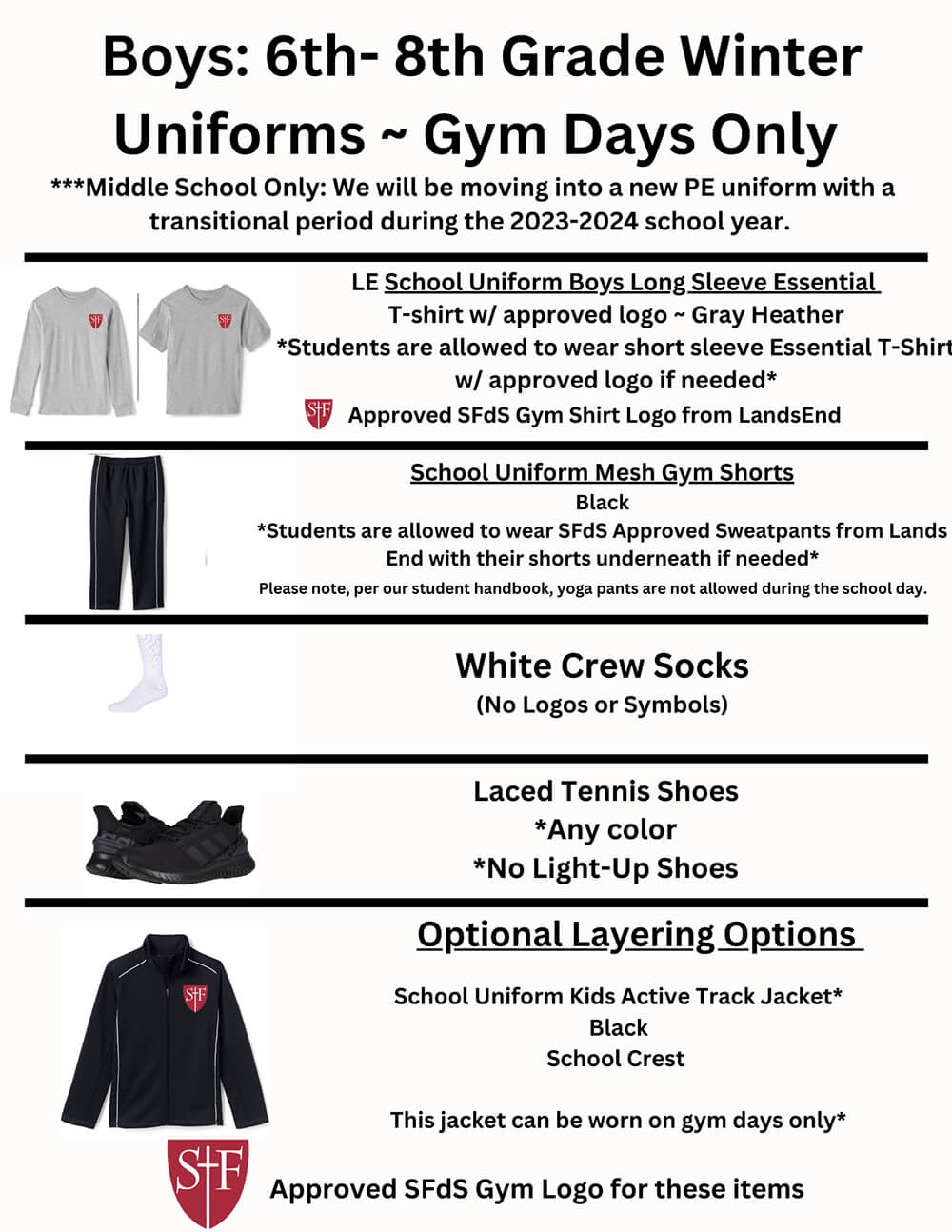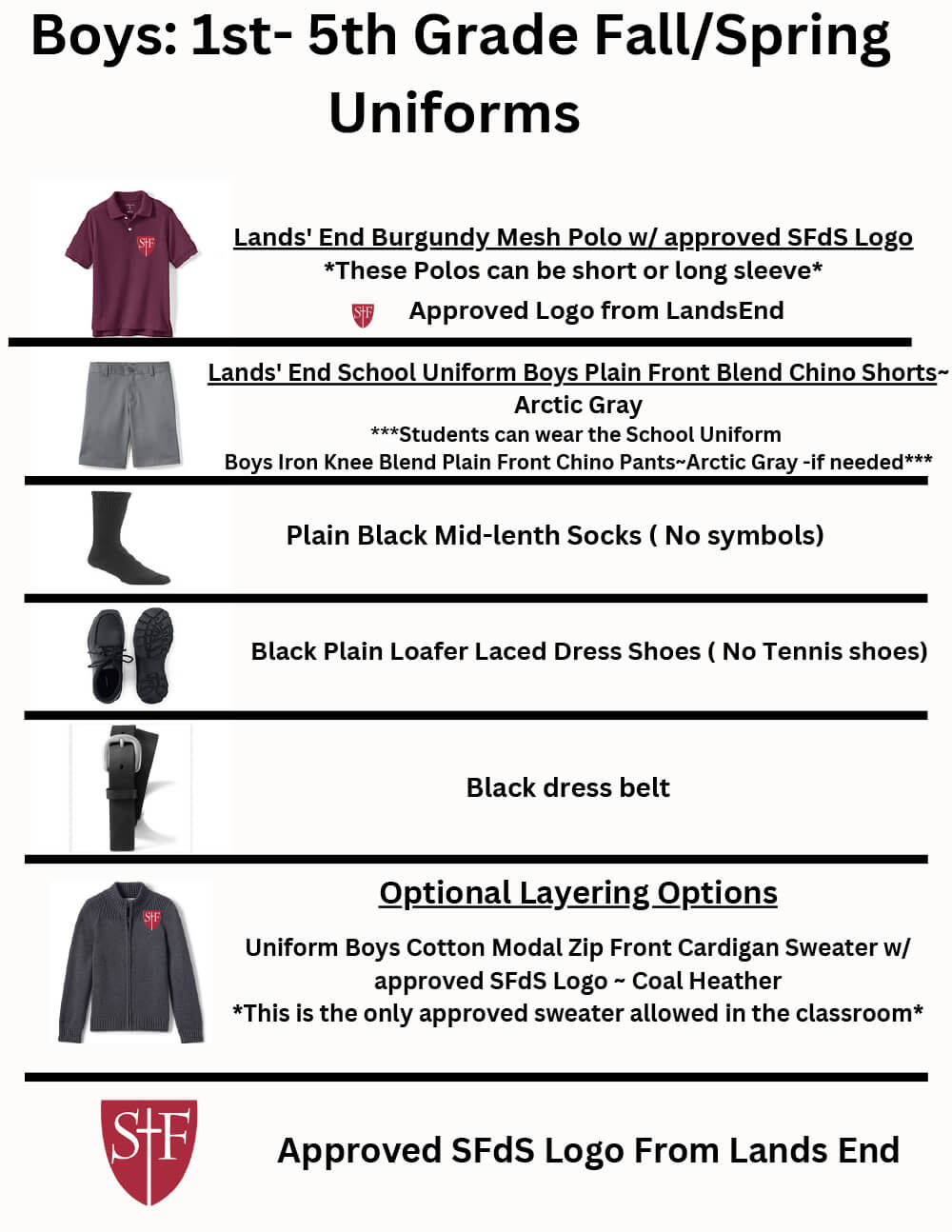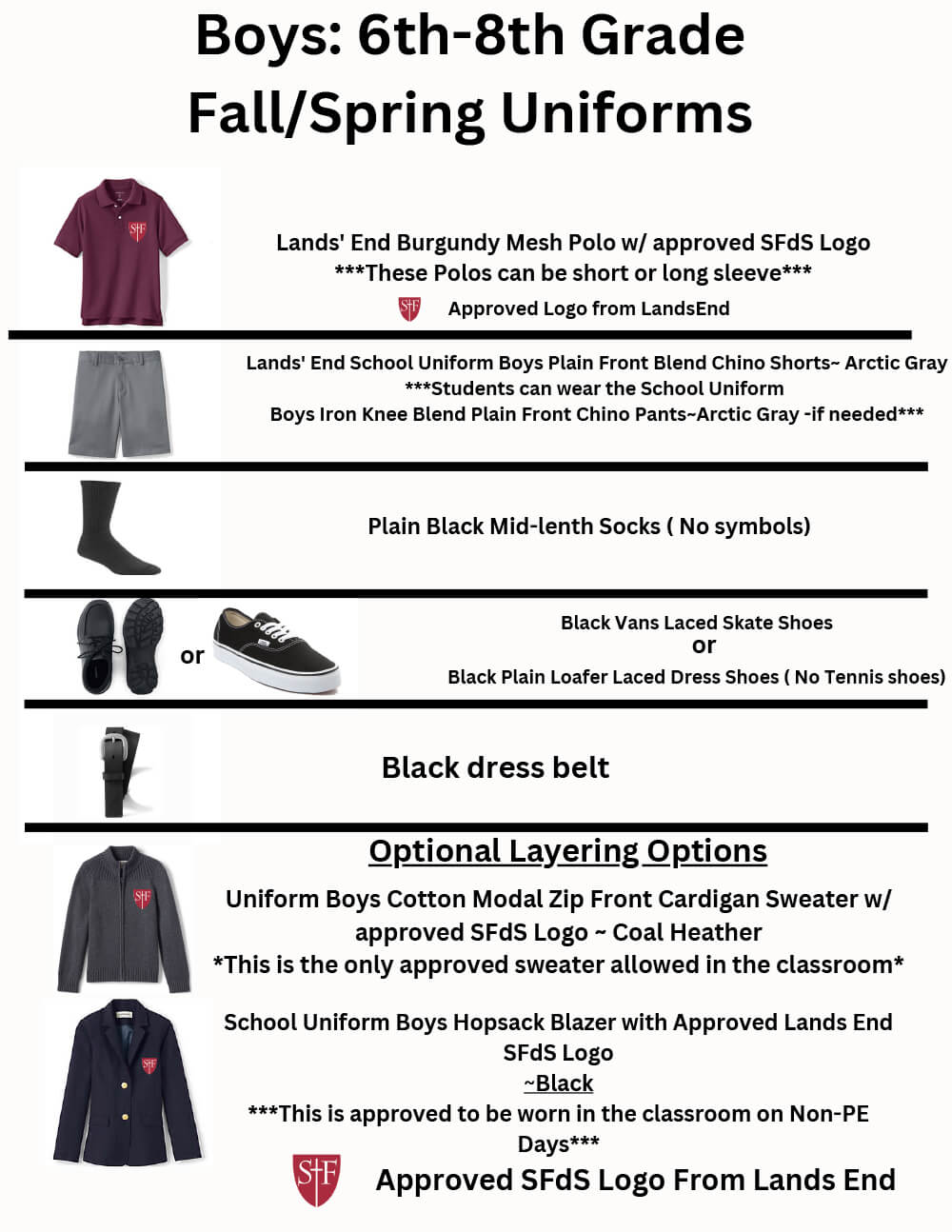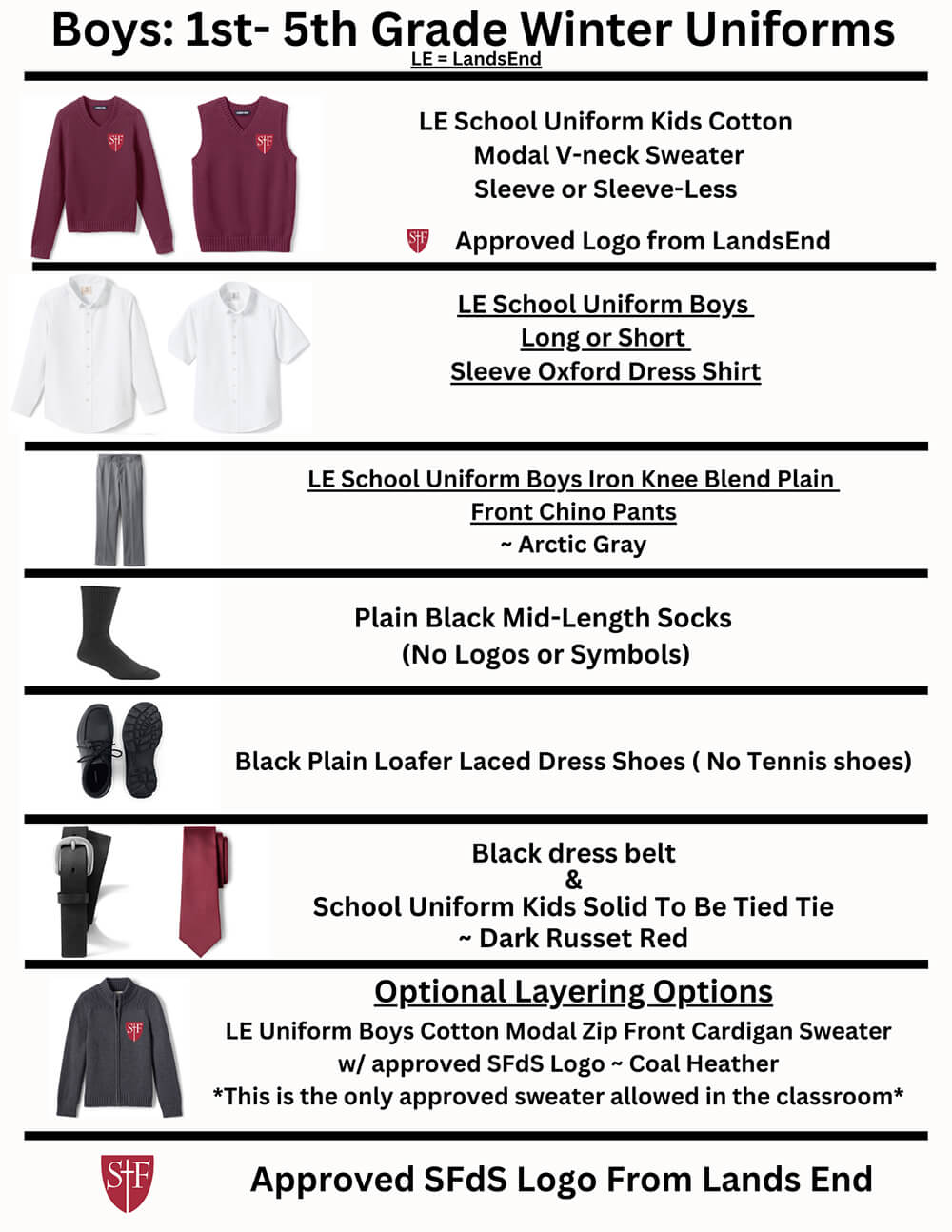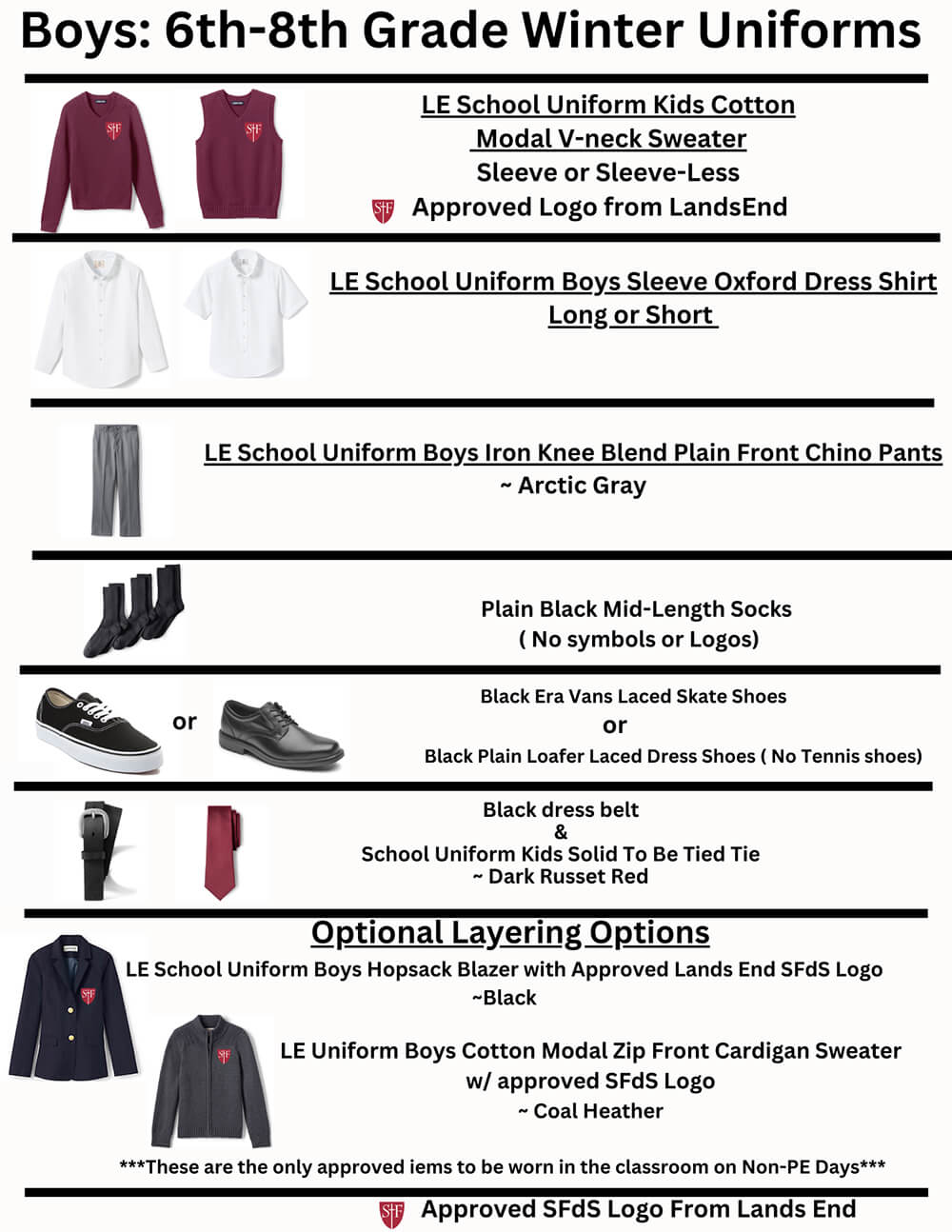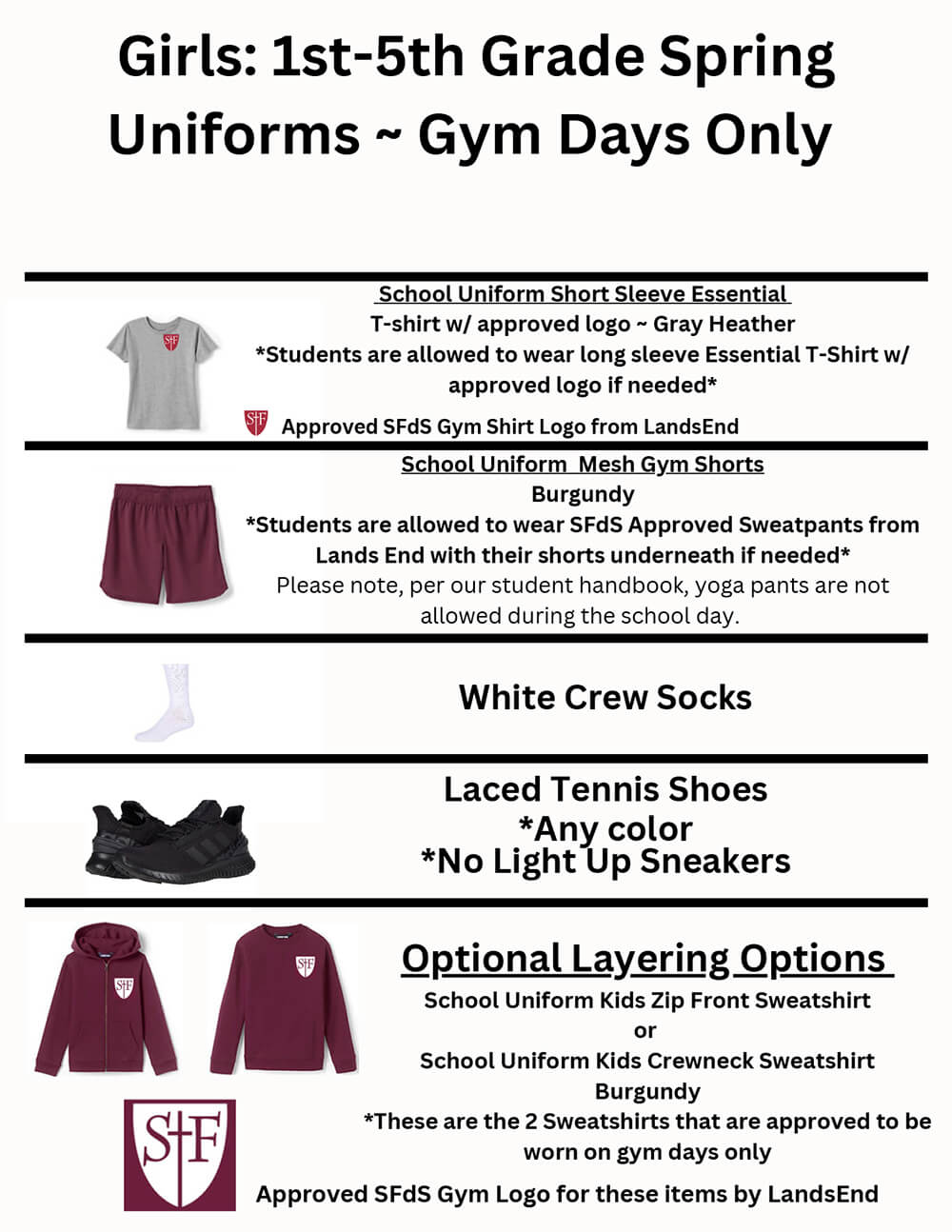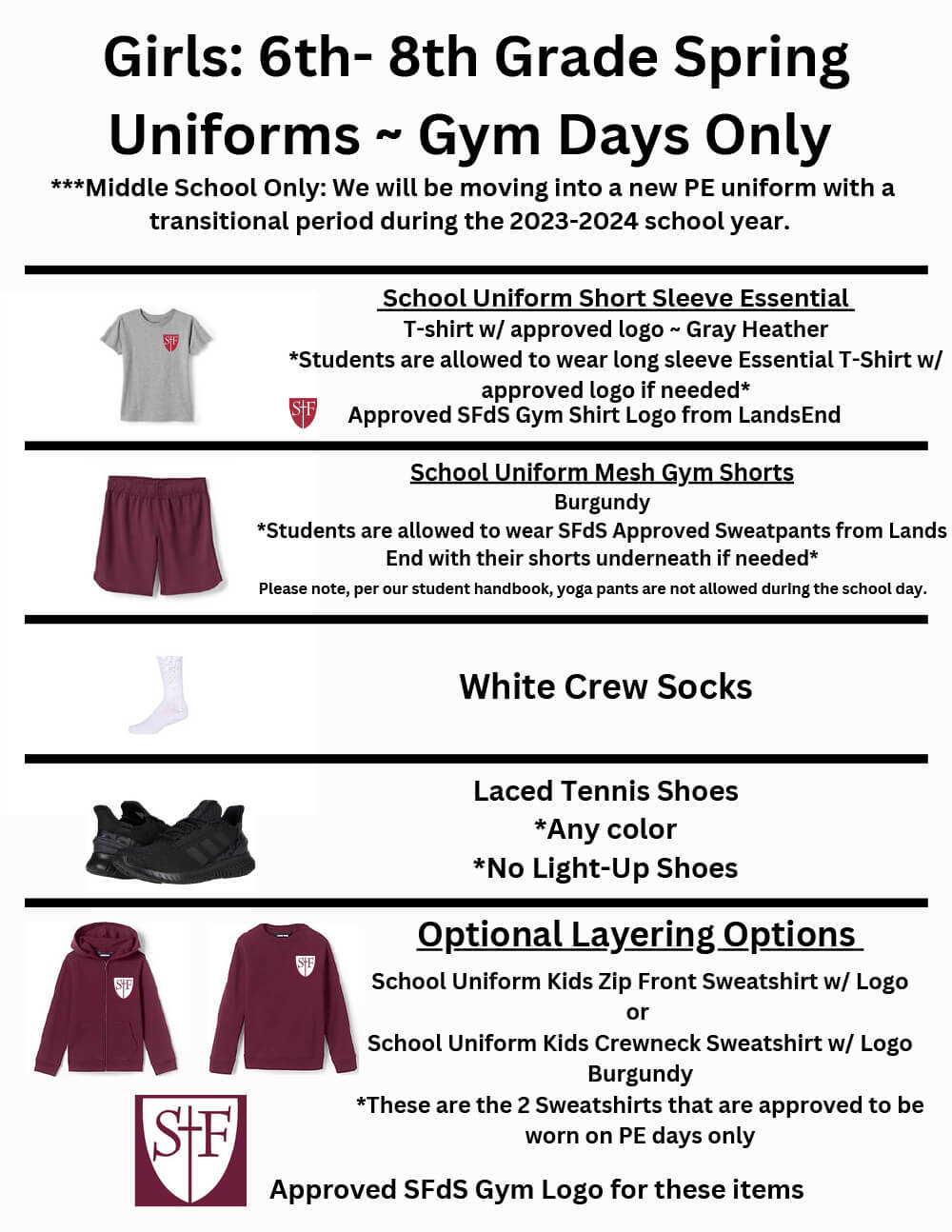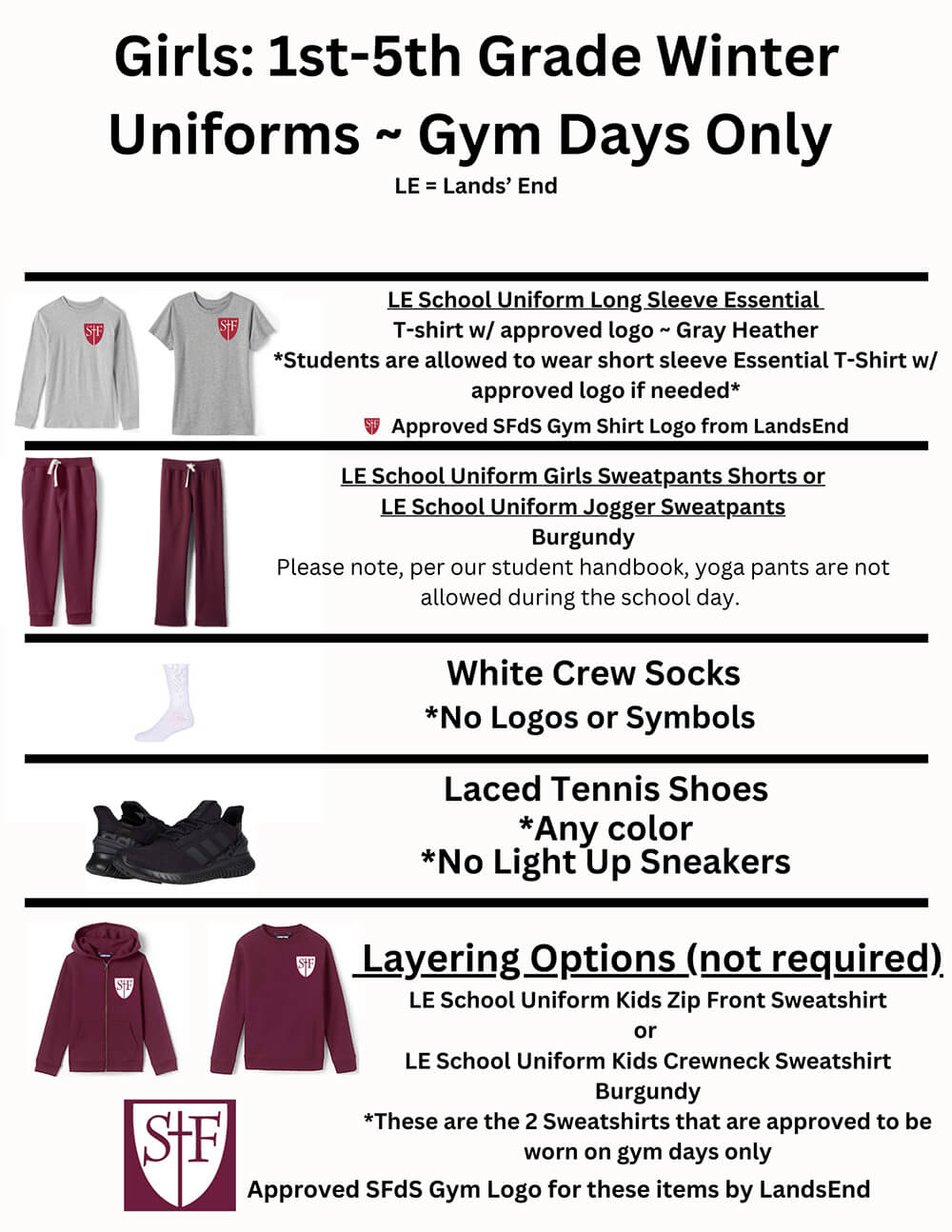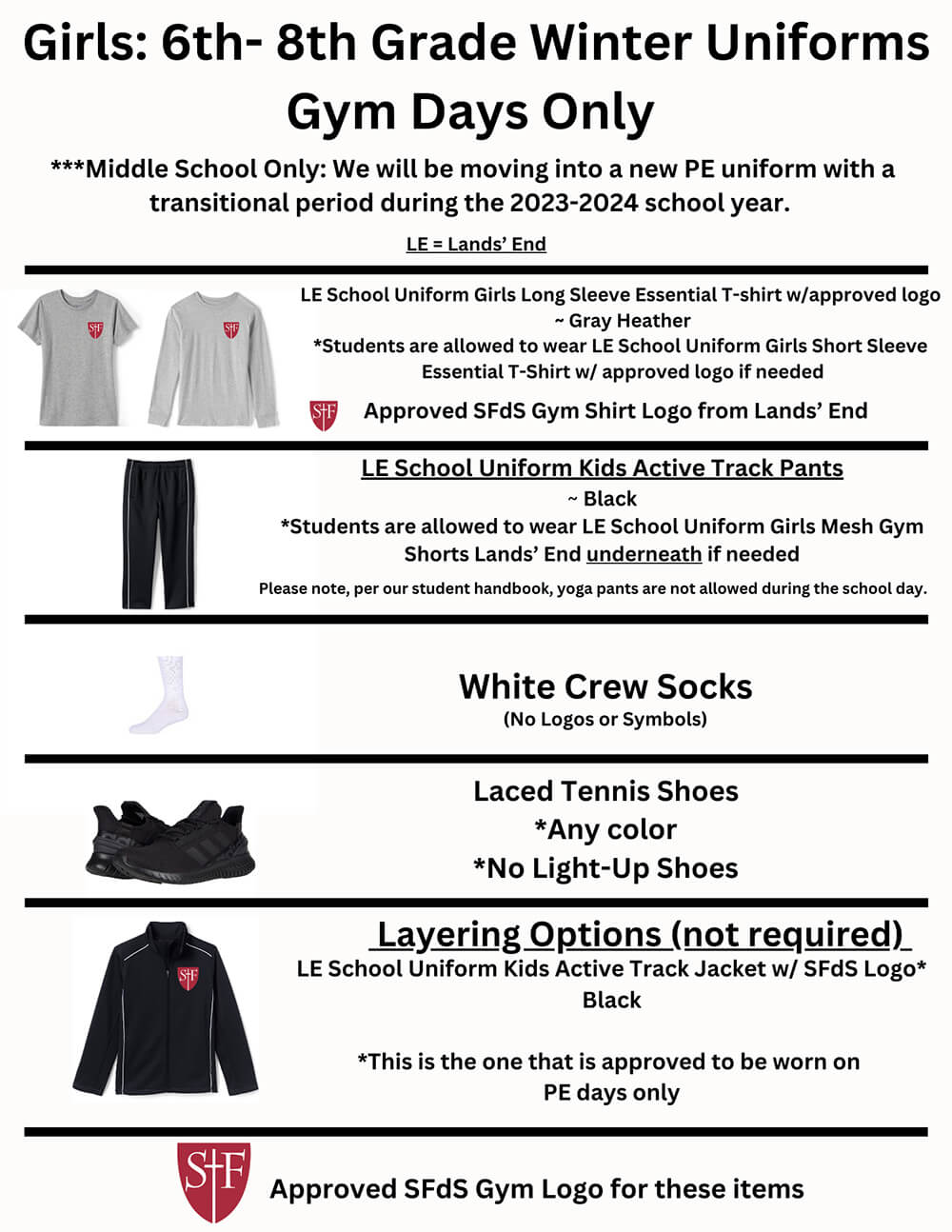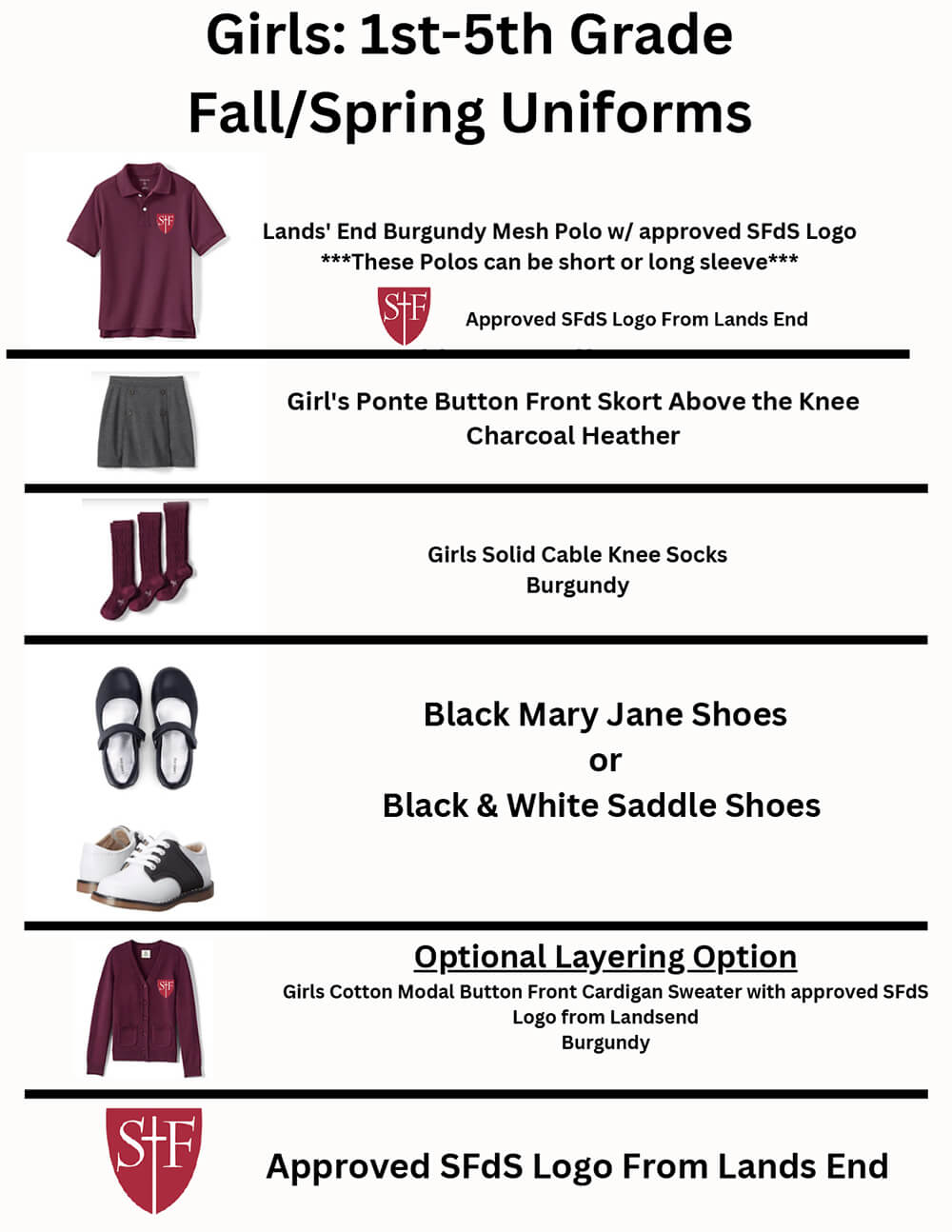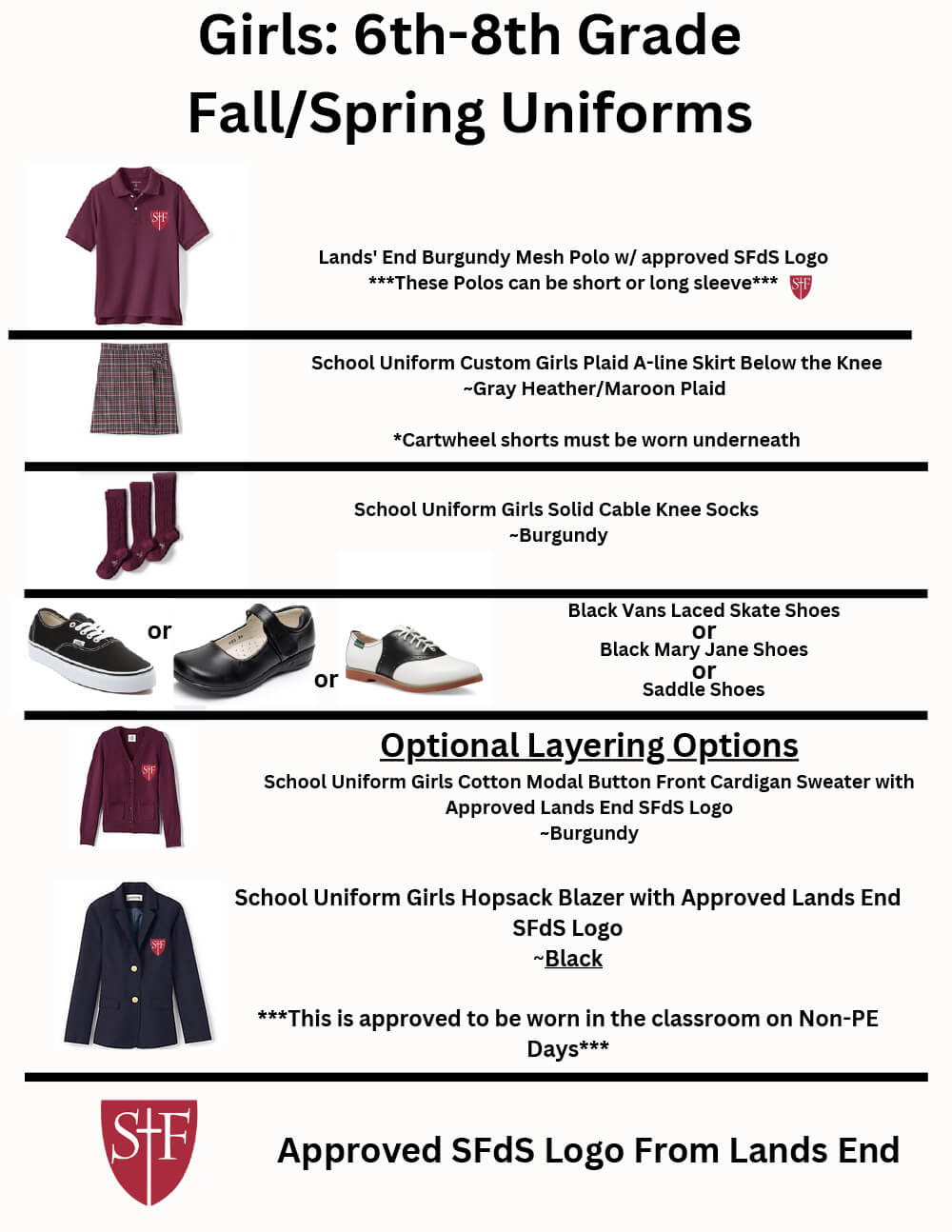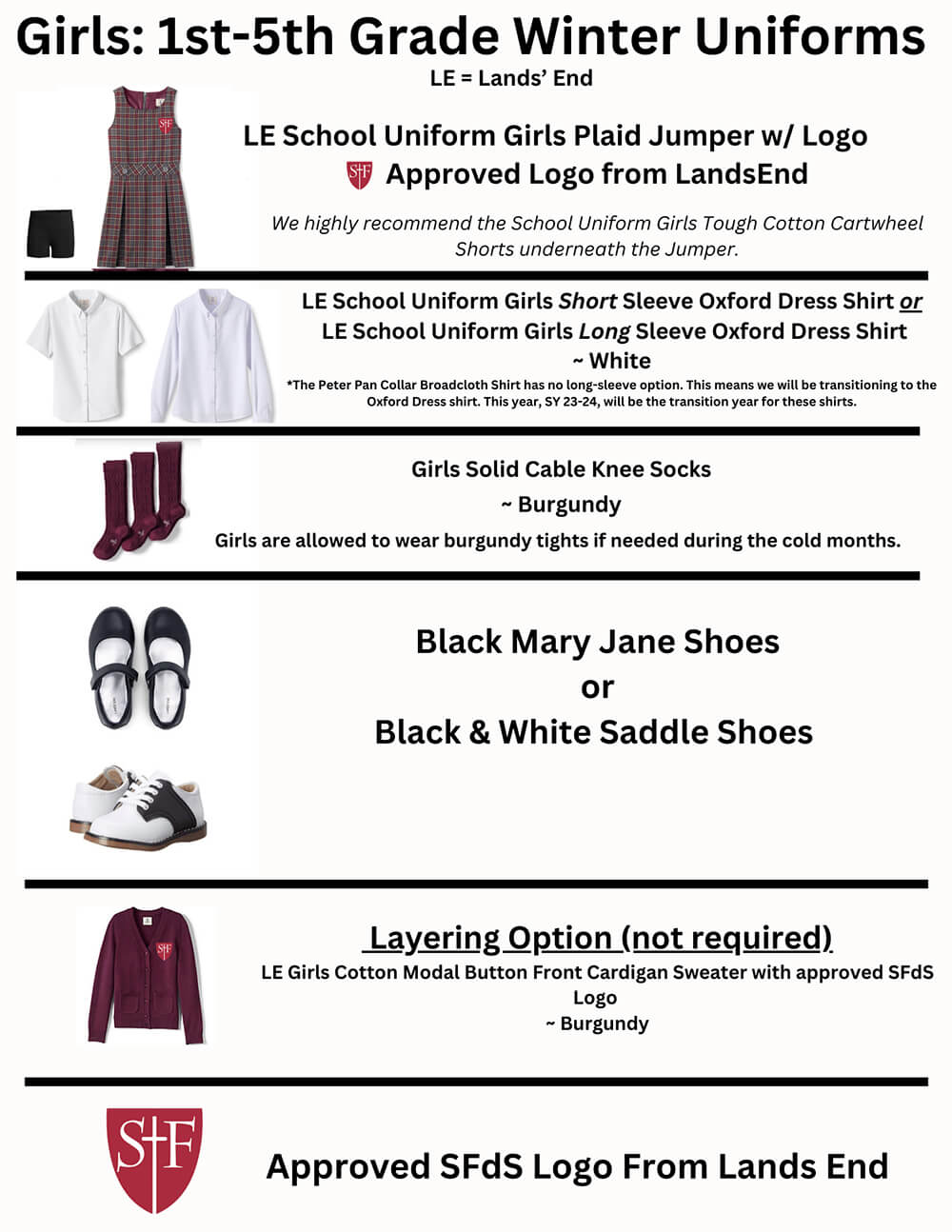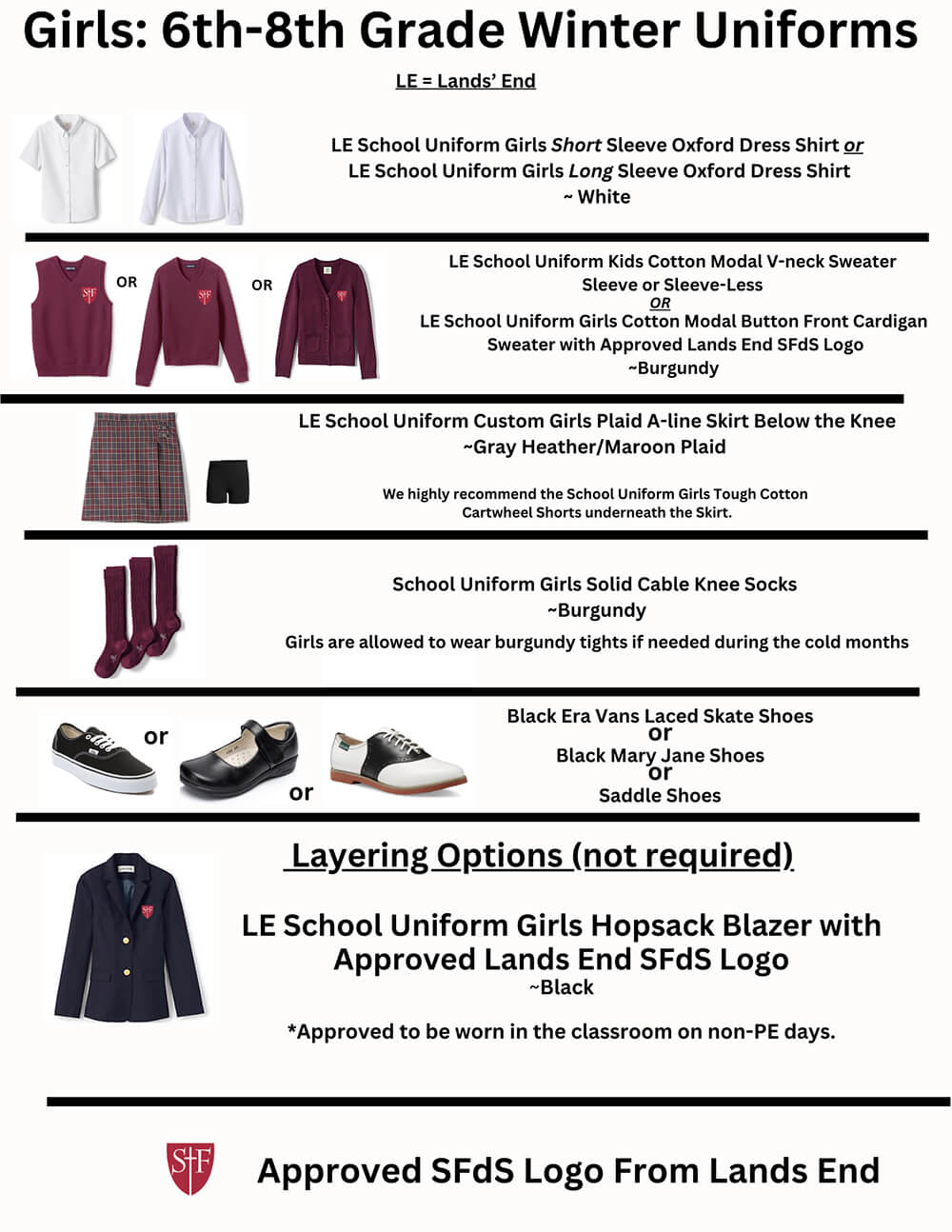 Boys/Girls Fall & Spring Uniform
Pre-K3, Pre-K4 & Kindergarten
gray t-shirt with shield logo
maroon mesh gym shorts
white socks
athletic shoes